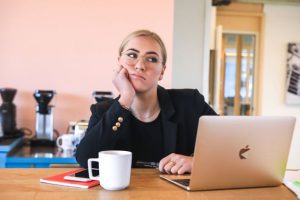 You've heard the saying, "work hard, play hard, rest hard", but actually living it may not always be so easy. Do you have balance between work and your life outside of work? While many people work to lead the life they have, some who work hard do not know when to call it a day and enjoy the fruits of their labor. Occupational wellness deals with the ever-elusive work/life balance as well as things like how to find a career that is fulfilling and ways to manage stress.
This dimension of wellness is not just important for you as an employee, but it is also important for an employer to consider. Try to be conscious of what you provide beyond a paycheck. Is there room for growth within the company? Is there a health initiative, onsite gym or daycare service? Is the workplace safe and welcoming? Could you make suggestions to your employee to improve? When people are happy at work, their productivity goes up. Healthy employees feel better, and the working environment contributes to overall happiness.
It is said that roughly 1/3 of a person's adult life is spent working. Are you in the career that is right for you? Are you spending your time in a fulfilling way? Here are a few simple steps to find out!
Create a list – If you already have work/life balance goals in mind, WRITE THEM DOWN! Putting your goals on paper gives you purpose to follow through and it only takes 21 days to create a change in perspective and new habits! Consider exploring the things that will get you closer to your goals and include them on your list. Keep revisiting and revising your list so it is exactly what you want.
Look to others – If you are in search of a career you crave, look around to see if you already know someone in the field and enlist them as your mentor. Chances are they will be able to guide you through what is required and obstacles they have already experienced. In addition, learn as much as you can about your dream career and apply often and consistently until you land the position. Don't give up!
Leave work at work – Whether it is when you step out of the office, power down your computer, or however you end the business day, do your best to note that transition. Call or text a friend to vent, change out of your work clothes into something more comfortable, or jam out to your favorite music. Relax those shoulders, breathe a little easier, go for a walk and enjoy…you're done for the day!
By Maegan Carrasquillo, Staff Writer