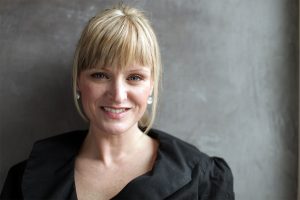 EXIT Realty's Focus on Good Health initiative is gaining momentum across the continent. Originally created to encourage busy real estate professionals to develop a healthy, balanced lifestyle, thanks to the power of social media the blog now boasts a much wider readership.
Building on that momentum, Focus on Good Health is pleased to introduce Erica Nasby as its latest contributor. No stranger to the EXIT Realty family, Nasby inspires audiences across North America to challenge their fears and overcome their greatest inhibitions.
"I am fascinated by human behavior," she says. "What drives us? What shuts us down? What are our destructive habits and how can we shift them?" Studying people, identifying inhibiting patterns and understanding human processes motivates and inspires her.
In her coaching practice where she works with clients one-on-one, with teams and with entire companies, Nasby helps people to let go of painful or traumatic scripts and assists with new growth. In her contributions to Focus on Good Health she will offer a knowledgeable perspective fueled by her passion for neuroscience, alternative health, and child development.