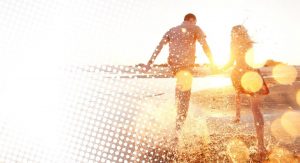 Everyone wants to enjoy good health and wellness but many of us struggle to incorporate them into our everyday life. Creating change – and then sticking with our changes – takes commitment and determination, but it's not as time consuming and overwhelming as you might think. Join EXIT Realty's Focus on Good Health liaison, Samantha Morris, for this informative webinar where she will share tips on health and wellness as a lifestyle, mustering the inspiration to create permanent, positive change, and resources to help you get started and keep heading in the right direction.
Morris has always been drawn to fitness, performing arts, nutrition, medicine and science and when she isn't busy as EXIT Realty's Social Media Coordinator, spends most of her time living a very active lifestyle. She is a trained ballet and contemporary dancer, has attended yoga certification training, is trained in reiki (a healing technique based on the principle that energy can be transferred by means of touch) and has competed in Muay Thai (a combat sport of Thailand that uses stand-up striking along with various clinching techniques). Later this fall she will be pursuing her passion to become trained as a fitness instructor.
This webinar is open to everyone and registration is through GoToWebinar. Join us!
Our Focus On Good Health webinars are held at noon ET every month with a 5th Wednesday throughout 2016, specifically March 30th, June 29th, August 31st and November 30th. For webinar recordings and information on upcoming sessions, visit our Focus On Good Health Events page.