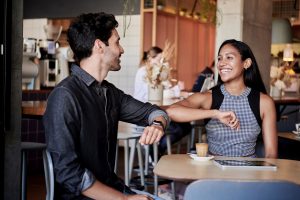 For many this past year has been unlike any other with one extreme after the next. However, we have seen, heard, and experienced some increasingly positive outcomes as well. Let's take a look at some of the changes that feel a lot more ooh than ahh!
Environment With less human intrusion it seems that wildlife is thriving, air is cleaner, and water is finding its way back to purity. People in 337 cities in China benefitted from the better air quality and those in Northern India said they could view the Himalaya Mountains, a sight that wasn't possible for the past 3 decades. Animals have been out in droves, with more turtles on the beaches and wildlife in the parks it almost seems like they're wondering where we went? When air travel was restricted, manufacturing halted and with many people only commuting from their couch to their makeshift home office, carbon emissions also drastically lowered.
Innovation It's amazing what changes can occur when there's no other option. We've seen many businesses switch from in person to online or curbside at a rapid pace, partly to keep afloat but also to continue to serve the people they have come to know and love. Too nervous to venture into a store but still need school supplies? No problem, if big retailers such as Amazon didn't have you covered you can also place phone or online orders at many local retailers that would have your order ready for you to pick up from your car. If you weren't able to go out to eat but still wanted to skip making a meal, many restaurants offer curbside pickup as well as delivery. It's almost like Takeout Tuesday was always a thing!
Education If anything has changed, it is schooling. While many parents and students alike have struggled desperately with this switch, tons of educators have really stepped up their game to find creative ways to connect with kids when they can't physically be there for them. Though many parents found juggling work, chores and now teaching difficult, there were many that got organized quickly and found a rhythm that worked for their household. Being involved in your child's school day not only keeps you aware of what's going on but it also removes the need to ask the dreaded "How was school" question.
Work Environment There was an obvious change in work environment if you went from working in an office to working at your kitchen table. In some cases, it might seem like those four walls are closing in, but for others, there was a new appreciation for eating lunch with family and a less stringent dress code. We can't forget about the essential workers who remained in the field. For the teachers who stayed behind and reconfigured their entire lesson plans to teach remotely, or the healthcare workers that literally couldn't go home, there has been a new level of appreciation from the masses.
Priorities When things change, especially so quickly and in so many ways, it can be scary and cause a person to reexamine what's important to them. People are spending more time with their families and pets. They are connecting with nature in a way that hadn't before. They are bringing new life into the home they were once too busy to fix up. They are learning a language or skill they've always wanted to thanks to those talented and kind individuals sharing their abilities through social media, or the apps and online services offering free or discounted lessons.
These are just a few positive outcomes we've been exposed to in the past year. Think about which is most important to you, or of any not mentioned that you noticed. Sure, we all might be in a rush to get back to business as usual, but we ended this list with priorities on purpose. If we want to hold on to these silver linings, we'll have to make sure we find ways to do so without losing what we've gained in the process.
Written by Maegan Carrasquillo, Staff Writer