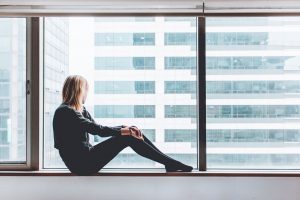 The idea of social distancing is quickly becoming our new normal. With the recent spread of COVID-19 public health officials agree that we should all limit our contact with people and avoid group gatherings until further notice. So how will you spend your time? Here are 7 ways to start:
Stay connected: A great conversation goes a long way. Your mental well-being is important so stay connected with friends and family with apps like WhatsApp that offer text, voice and video calls, available worldwide.
Include fitness: Motion creates emotion. Challenge yourself to a variety of workouts at home with apps like Les Mills On-Demand. Whether it's strength, cardio, HITT, dance, or flexibility you're in the mood for, you can choose a workout to fit your current world.
Calm your mind: Stress less. Stress is an unpleasant part of our daily existence. Take a mindful approach and explore meditation techniques to ease and manage stress with apps like Headspace
Make a meal: Fuel your body. Flip through cookbooks or surf culinary websites like Food Gawker for meal inspiration. If you have friends or family staying with you, prepare meals together.
Read everything: Stimulate your mind. Now is the time to finish that novel you've been meaning to read, or explore the world's largest library of audiobooks with apps like Audible
Be inspired: Improve your mood. Access millions of songs, playlists and podcasts to enhance your time and your day with apps like Spotify
Be in nature: Breathe in fresh air. Get out of the house and go for a walk daily. Find an area where you won't encounter crowds, can keep distance from others, and take in the outdoors.
Protect your health and the health and well-being of others. How we spend our time now may look different for some time to come, but we are all in this together.
The statements made in this article have not been evaluated by Health Canada or the U.S. Food and Drug Administration. None of the information presented is intended to diagnose, treat, cure or prevent disease. Always seek the advice of your physician or other qualified health provider with any questions you may have regarding a medical condition.