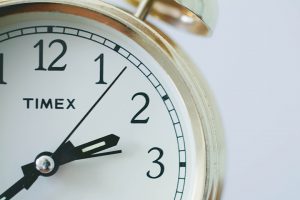 In today's fast paced real estate market, EXIT Realty agents and brokers need to fuel up fast. After all, time is money! Agents simply DO NOT have the time to cook meals that will provide them with the physical and emotional fitness for wealth and wellness success. The following is a list of DREAM Wellness-approved snacks designed to accommodate the fast paced lifestyle of a modern day EXIT agent:
1. Raw Nuts and Raw Seeds (and their butters): walnuts, almonds, hazelnuts, cashews, pistachios, macadamias, pecans, pine, chestnuts, coconuts, chia, hemp, flax, sesame, sunflower and pumpkin. Artisana® Raw Nut Butters are my hands-down favorite.
2. Berries: strawberries, blackberries, blueberries, raspberries, goji berries, mulberries and golden berries (perfect alone or atop plain Greek yogurt).
3. Protein Bars: Cocomo Joe® bars, Mom's Organic Munchies® bars, Two Moms in the Raw® bars, Pure® bars, Larabars®, Organic Food Bars™, The GFB® bar, The Simply Protein® bar, Dale's Raw Protein Bars®, Raw Revolution® bars, Garden of Life® bars, Go Raw® bars, VegaSport® bars, Squarebar® bars, CORE® bars and Rise Bars®.
4. Unsulfured Dried Fruit (sulfur dioxide can cause problems for some folks): apricots, mangoes, figs, dates, pineapples, papaya and apples.
5. Best Chip Options: FoodShouldTasteGood® chips, Good Health® Natural Foods Avocado Oil potato chips, Mediterranean Snacks® Baked Lentil chips, Brad's Raw Kale® chips, Simply 7® Quinoa, Lentil, Hummus and Pomegranate chips, riceworks® rice chips, Lundberg® rice chips, Way Better Snacks® Simply Sprouted™ chips, Beanitos® chips and Terra® chips.
6. Greek Yogurt: Oikos®, Chobani®, FAGE®, Stonyfield® and Wallaby® (plain – add your OWN fruit; do not buy the yogurt with fruit already in it).
7. Granola: purely elizabeth™, Go Raw® Live Granola and Two Moms in the Raw®.
8. Dark Chocolate: Minimum70% cacao can be added as part of a trail mix with nuts, seeds and dried fruit.
Contributor: Dr. Gregg Baron
The statements made in this article have not been evaluated by Health Canada or the U.S. Food and Drug Administration. None of the information presented is intended to diagnose, treat, cure or prevent disease.