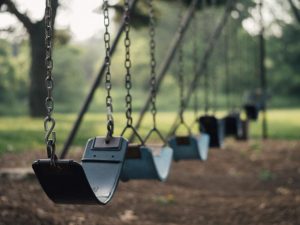 With school starting, here is an easy list to help you remember your wellness ABCs!
A – Avoid High Fructose Corn Syrup and Trans Fats (Hydrogenated Oils).
B – Browse the perimeter of the supermarket and avoid the middle aisles.
C – Consume foods with a variety of color!
D – Dairy: beware of pasteurization! Choose raw and cultured dairy products from healthy grass-fed cows.
E – Eggs: eat the yolks!
F – Fiber is important!
G – Gluten is not always free!
H – Hormones play a bigger role than you think!
I – Identify food allergies.
J – Juicing should always be done with organic, fresh produce.
K – Keep your gut in check with probiotics and fermented foods.
L – Labels: less is more!
M – Move farm-raised fish out of your house and go wild!
N – Never underestimate the power of nuts!
O – Oppose Genetically Modified Foods (GMOs)!
P – Pick some berries!
Q – Queen bees are our friends!
R – Resist the temptation to eat before you go to sleep.
S – Slow down and chew your food.
T – Try green and white tea instead of coffee.
U – Understand the difference between natural, free range and grass fed.
V – Value the power of coconut!
W – Water should be your default beverage.
X – X marks the avocado as nature's perfect food.
Y – Yams (and sweet potatoes) are complex deliciousness.
Z – Zoodles (zucchini noodles) will make your kids see pasta in a whole new way!
Contributor: Dr. Gregg Baron
The statements made in this article have not been evaluated by Health Canada or the U.S. Food and Drug Administration.  None of the information presented is intended to diagnose, treat, cure or prevent disease.